PROVIDER SUCCESS STORY
Dan Weaver, PT, CEO
A Safe Return To Work.
Provider Profile
WQP: Dan Weaver, PT, CEO
Northern Star Therapy is a private, outpatient therapy practice with three offices. Occupational Medicine and the WorkWell Program services make up approximately 38% of Northern Star's business. Dan and 10 other therapists are trained to provide one or more of the WorkWell Program services. Northern Star has been a WorkWell Quality Provider for 17 years!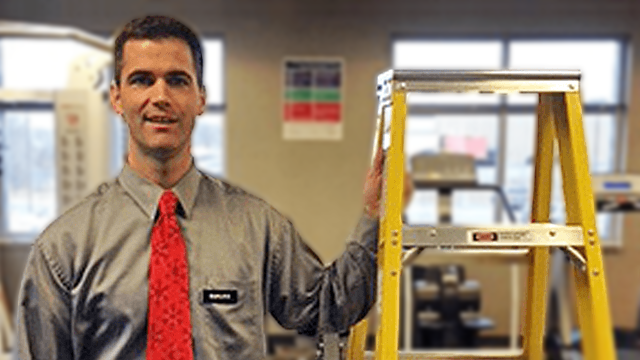 "Whenever a new therapist is hired at Northern Star, we usually have them trained in one or more of the WorkWell Programs. We all recognize the value of Functional Capacity Evaluation (FCE) and Functional Job Analysis (FJA). Knowing how to perform an FCE or an FJA prepares a therapist to not only provide those services but also to think about functional treatment and the patient's safe return to work."
It is this focus on functional patient evaluation and treatment, screening, and the patient's safe performance of physical job demands that impresses Northern Star's referrer clients. Those who refer to Northern Star Therapy include physicians, employers, insurers, case managers, and qualified rehab consultants. Dan notes, "We work directly with 80 or more local employers from various employment sectors, including: transportation, construction, municipal, state and federal governmental agencies, school districts, and healthcare. These employers relay to us that our patient treatment and implementation of WorkWell's return to work strategies has consistently assisted them in meeting their goals: safe activities of daily living for their employees, a safe return to work, and cost savings for the company."
Northern Star Therapy, Ltd is a "shining" example of a successful WorkWell Provider. The work they do has contributed greatly to the health and safety of the employees in their community!