PROVIDER SUCCESS STORY
Wade VanDover & Paul Treinen, PT
Years of Success with WorkWell Programs
Provider Profile
WQP: Wade VanDover and Paul Treinen, PT
Big Stone Therapies, Inc. (BST) has been a private practice WorkWell provider since 1999. In 2002, BST owners Wade VanDover, PT and Paul Treinen, PT founded OccuPRO, Inc. to meet the needs of employers who were requesting assistance in dealing with occupational health challenges. Some of OccuPRO's services were originally provided by BST, but the owners recognized a need to enhance their expertise. As a result, OccuPRO became the occupational health services division of BST and has continued to operate as such.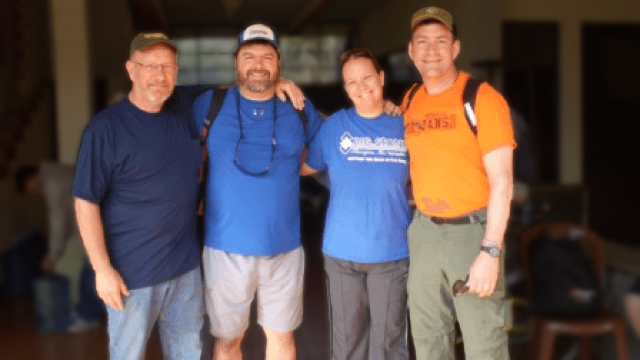 BST presently employs about 135 full-time clinicians (PTs, PTAs, OTs, OTAs, SLPs, ATCs, and CMTs) as well as 50 support staff at more than 20 locations across Minnesota and eastern South Dakota. Of the BST clinical staff, OccuPRO has trained 13 in work station evaluations and ergonomics, 7 in FCE, and 6 in FJA/FJD/PWS. These WorkWell trained PTs, PTAs, OTs, and ATCs provide occupational health services through OccuPRO. Some of them serve more than one BST clinic location.
By working together, clinicians at Big Stone Therapies and OccuPRO utilize the WorkWell system to get their workers' compensation patients back to work quicker and safer. They use FJA to gather functional information when the job description lacks the necessary details to set up a functional rehab program. OccuPRO clinicians perform PWS and work station evaluations on all new BST recruits. Employees returning to work after medical leave complete a Fitness For Duty evaluation. Externally, OccuPRO serves other area companies with FJDs, PWSs, work station evaluations, and ergonomic consultations. OccuPRO clinicians making onsite visits commonly provide education on preventing back injuries as well as wrist and elbow injuries.
Because most of OccuPRO's referrals come from workers' compensation companies, physicians, and local businesses, brochures and fliers have been developed to target each group. OccuPRO also produced an occupational health video for employers and physicians. In addition, they have hosted "lunch and learn" presentations for physician groups and employers from around their region. Marketing efforts have brought business from Rausch Granite, United Hardware, Saputo Cheese, Valley Queen Cheese, Madison Lutheran Home, and Avera Marshall Regional Medical Center. Madison Lutheran Home has reported limited injuries by new employees and reduced workers' compensation costs since OccuPRO has initiated PWS there. They appreciate the services OccuPRO provides. Another customer commented, "OccuPRO comes right in to see what the work is all about, and leaves our people with practical, helpful, strengthening routines. We would recommend OccuPRO to any company with occupational health needs."
Big Stone Therapies and OccuPRO offer another great example of how WorkWell programs can be used successfully!