PROVIDER SUCCESS STORY
Karen Lunda
WorkWell Programs and Services Can Successfully Market Your Practice.
Provider Profile
WQP: Karen Lunda
Karen Lunda has been a physical therapist for over 29 years, the last 24 specializing in the prevention and management of work related injuries. Karen's interest in occupational medicine began in 1988 when she initiated a hospital work injury management program which included the purchase of the WorkWell (WW) Functional Capacity Evaluation (FCE). Over a four year period, while utilizing the WW FCE and a work rehabilitation program, the hospital significantly decreased their workers compensation claims and their lost work days. This in turn resulted in a 45% reduced contribution by the hospital toward their self-insured workers compensation fund.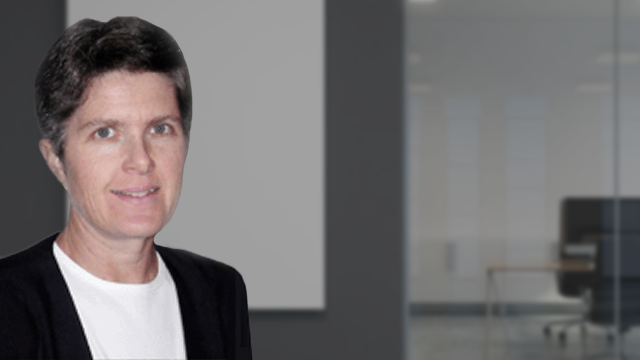 "I can't say enough about what I was able to learn from other clinicians who were using WorkWell programs when I first started my practice."
After being employed in a hospital setting for 14 years, Karen recognized that there was an opportunity to open a private practice that would primarily focus on providing functional capacity and ergonomic evaluations. Karen has now been in private practice for 13 years providing consultation and education to employers and their employees as well as performing FCEs. She has performed over 2000 FCEs and has provided ergonomic consulting and on-site ergonomic job analysis to numerous employers, government agencies and organizations. The results of a back injury prevention program Karen designed for the Tucson Fire Department, "Guts & Butts", have been published in the Journal of Occupational Health and Toxicology.
When Karen was asked how she has been able to successfully build and market her private practice, she is quick to recognize the opportunity she has had for networking with other WW Providers. Karen notes, "I can't say enough about what I was able to learn from other clinicians who were using WorkWell programs when I first started my practice. By belonging to the WorkWell Quality Provider (WQP) group, I could quickly locate and communicate with other clinicians who shared my interest in work injury prevention. Also, when attending WorkWell continuing education such as the Advanced FCE Training, Advanced Documentation Seminar, and participating in the WorkWell webinars, I've been able to share ideas and interact with other WorkWell trained therapists."
In regards to building her practice and referral base, Karen capitalizes on every opportunity to market her consultation and WorkWell services. "Every time I do a WorkWell FCE, I've marketed that service to potentially six different people. An FCE could potentially be read by a doctor, insurer, employer, nurse case manager, vocational counselor, or attorney…as well as the FCE client! There is no better marketing tool than delivering a good product and service that provides objective and useful information. One of the FCE "readers" could be your next referral source."
Karen also encourages people to call her personally with their referrals. "I can use the referral conversation to ask more about the reason for the referral, inquire regarding the questions the FCE is intended to answer and ensure that it is an appropriate referral. This conversation may also provide the opportunity to educate or offer other appropriate services to the referrer. An employer who refers an FCE to determine if an employee can return to work may not know that I can also provide ergonomic consultation and other injury prevention education that would be helpful for his/her other 100 employees."
When asked for other marketing ideas, Karen enthusiastically recommends looking for every possible opportunity in the community to give presentations related to occupational health and safety. "Almost every occupation and every employer has a safety committee or a safety department. Look beyond healthcare providers to universities, government agencies, and civic organizations. You never know where your next FCE referral or consultation opportunity might come from!"
Excellent advice from a therapist who has taken countless opportunities to expand her knowledge base in order to become a more well rounded clinician. Karen's continuing education includes courses in ethics, Pilates, manual therapy, ergonomics, orthopaedics, neurophysiology, foot and ankle disorders, low back care, addiction, balance, hand rehab, and treating musculoskeletal disease. On a more personal note, Karen is an outstanding athlete. She was the Wisconsin Badger's first women's soccer All-American and was inducted into the 2012 UW Athletic Hall of Fame. "It's very exciting and very humbling to be recognized this way," Karen said.
Karen Lunda and Lunda & Associates are two more examples of the outstanding professionals and their facilities that offer WorkWell programs and services. Hats off to Karen and the excellent job she is doing to promote her company and WorkWell!